Provide a Safe Dining Experience with Professional Grade Air Purifiers
A visible Medify Air purifier not only helps guests feel more comfortable while dining, but Medify's HEPA filtration actually removes 99.9% of harmful particles from the air, so visitors and staff alike can breathe cleaner air. Purifiers can be especially useful in busy waiting areas or sections that have less ventilation or air circulation.
"After being closed for the majority of the pandemic, we wanted to ensure our restaurant was as safe as possible to welcome staff and guests back again. Medify Air has given us the peace of mind knowing we are doing everything we can to prevent the spread of [germs] while serving customers.
"I have outfitted all three of my restaurants to safeguard against COVID and allergies. Medify's systems have allowed our staff to feel safe coming to work every night, and given customers peace of mind. We keep MA-112 units running at all times in the dining room and put MA-40 in our break room."
Jen Smith, Provisions Restaurant Group
Want help making the right plan for
your school? Let's chat.
Not sure which units will provide the best coverage for your classrooms, meeting rooms,
auditoriums, gymnasiums or dorms? Fill out the form below and one of our
clean-air consultants will be in touch within 24 hours.
All Inventory in Stock
& Ready to Ship
Orders Arrive in
5-7 Business Days
Bulk Discounting
Available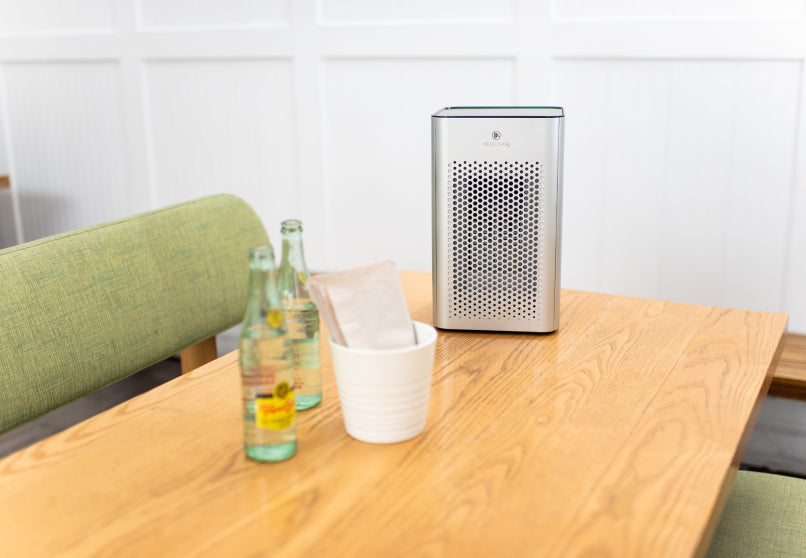 When used properly, air cleaners can help reduce airborne contaminants including in a building or small space. - EPA, 2021
To date, Medify has supplied over 150,000 units to restaurant owners as part of reopening efforts
Medify's True HEPA H13 filters capture 99.9% of airborne particles down to 0.1 microns